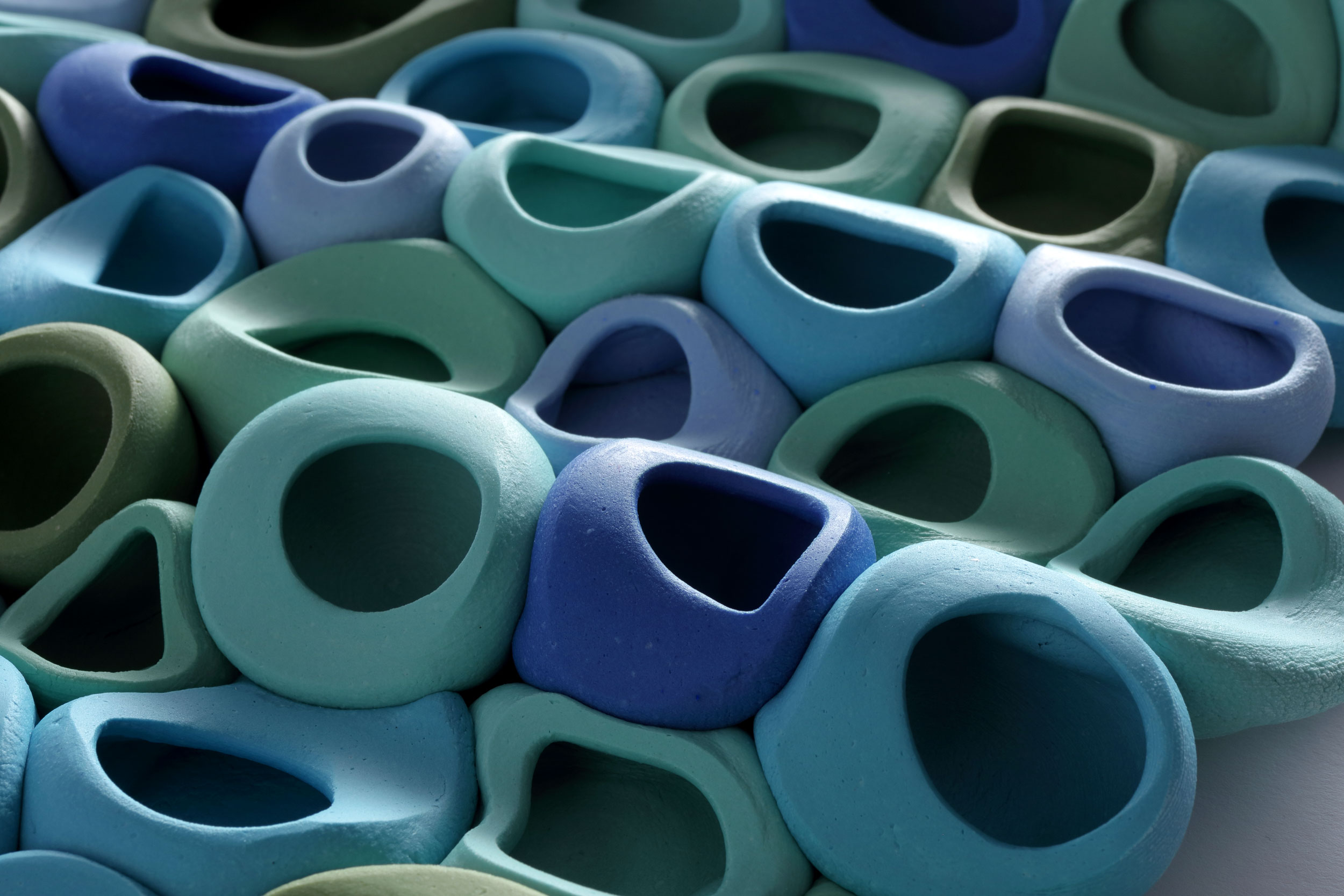 Figulinae
Figulinae
Figulinae
In Figline, my hometown in Valdarno, south of Florence, in Roman and medieval times, "figulinae" were produced: small vases and statues out of clay.
My recent work is named FIGULINAE because my idea was, I throw miniature vessels on a potter's wheel and put them in well-defined forms.
With this act of pressure, which I like to consider artistic, the small vases shape themselves and their combination gives birth to the final work, the result of an "unformed put into form".
Functional vases, which on a small scale lose their original purpose, become works of art.